Welcome!
I offer a personalized approach tailored to your needs to help you attain the personal growth you are striving for in a safe, comfortable, and supportive atmosphere.
I am committed to developing a therapeutic relationship that is non-judgmental, confidential, and healing. My goal in therapy is to facilitate awareness of your needs and difficulties to help you develop insight into who you are with the aim of promoting within yourself a greater sense of well being and authenticity.
I am committed to providing support and guidance towards effective, long-lasting change in a calm environment offering privacy. While difficult experiences of the past cannot be changed we can help identify long-standing patterns of behaviors, negative perceptions, distressing feelings and emotional reactions that may be holding you back from experiencing a more fulfilling and meaningful life.
While emotions sometimes act as our trusted guides, other times they result from a dysfunction of our complex mind. I will help you to clarify when unpleasant emotions can be useful, when they are not, and what to do about it. I have lived and worked in Willow Glen for 25 years so I know how challenging the Silicon Valley can be.
My Psychotherapy Specializations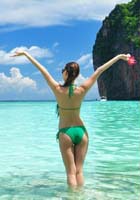 My areas of specialization include the following:
Anxiety
Depression
Low self esteem
Addiction
Codependency
Personal growth
Relationship problems
Childhood trauma
Grief counseling
Work and career issues
Stress management
Problems with sleep
Pain management
As a psychotherapist, I know that all us can sometimes we feel unhappy due to stress, family conflict or relationship struggles, loss of a loved one, or feeling our life is without a purpose. Imagine, having a crystal clear vision of what you want and being able to uncover hidden challenges that may be sabotaging your success.
As serious as these issues can be, they are extremely common: about 25% of adults experience anxiety, depression, addiction, or other psychological problems – and only about one third actually seek professional help. This is unfortunate because research has consistently proven repeatedly that psychotherapy will reduce most symptoms as well as improve functioning.
Caring and Effective Psychotherapy
Over the years, I have helped individuals, couples, and families, improve their functioning and happiness by teaching communication skills for improving relationships, providing emotional support during difficult transitions. and finding new meaning in life and developing a spirituality.
I wipe out worry and depression for professionals who are stressed by achieving success. I help people come out of feelings of depression and anxiety into happiness. When I do, you'll see options and make choices. Psychotherapy is discovering yourself and connecting to other people. When you do that self-discovery, you get to know who you are, what you want, and how to get there. This is where happiness begins, but doing this by yourself can be frustrating, lonely and you may not see what is not working for you because you feel anxious or depressed.
If you are going through a challenging situation and are looking for support and guidance or are ready to move in a new direction in your life, I look forward to working with you to achieve your goals. If you would like more information, please call my office at 408-264-3028 or click here to visit my practice website.
Warmly,
Dr. Randi Fredricks